Green Experiences
At Creta Maris, we aim to provide high-quality hospitality services in a sustainable environment with respect to the destination, so you can enjoy an unforgettable holiday experience based on the principles of authentic Greek hospitality. From touring our edible landscape and visiting our organic garden, to walking through the vineyard and joining our gardeners in the daily harvest, green life at Creta Maris is an experience to remember.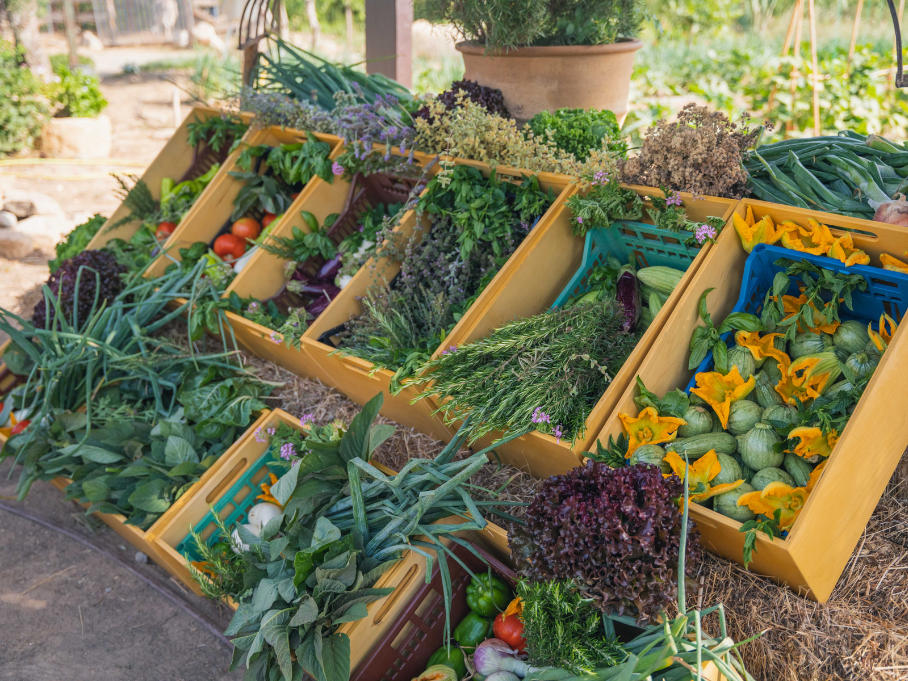 Organic Field
Spend your morning following your meal from our fields to your fork in a farm-to-table tour. Indulge in farmer-led experiences in our Organic Field where we grow herbs, vegetables, fruits, and nuts, which we then use in our bars and restaurants. Together with our "Sustainable Supplies" initiative, we combine raw material production with quality, responsible consumption and gastronomy.
Explore our Organic Field—certified by the European Union—to find the indigenous mint you will later enjoy in your mojito and the organic vegetables and fruits that you will savor during dinner at Pithos restaurant.
Each year, our chefs and farmers decide on the crops. Our restaurant menus are based on production capacity; on the other hand, the gardens adapt to what our kitchen team wants to offer.
Vineyard
Sip and savor your way through Creta Maris Vineyard where the history of Cretan Winery is honored and celebrated.
Archaeological findings from the Minoan era suggest that vineyards are cultivated in Crete for about the last 4,000 years. Under the Cretan sun and ideal climate, we too cultivate our vineyard organically, following our "Sustainable Supplies" initiative.
Explore the most renowned local varietal wines, from the whites Malvasia di Candia, Muscat of Spina, Vidiano, Vilana, Vidianos, Dafni, Athiri, Moschato Spinas, and Piltos to the reds Kotsifali, Liatiko, and Mandilaria.
Also, during the harvesting period in August, you will have the chance to participate in the authentic Cretan Harvest rituals; from picking grapes from the vineyard to transporting them to the wine press area where the grape must is produced.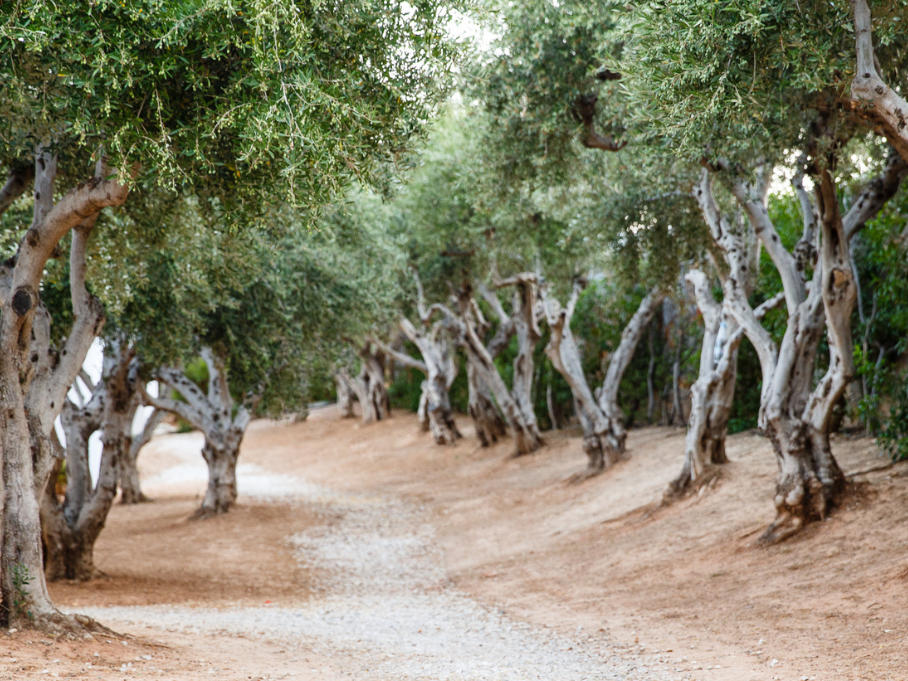 Creta Maris Edible Landscape
As you wake, the first rays of sunshine light up the nature around you and enhance the rich smells of Creta Maris gardens simulating the traditional Cretan courtyard.
Among other things, you will discover that our Cretan cedar and ficus predate the existence of Creta Maris, that samphire is used in salads and make delicious pickles, that lavender flowers can be infused in tea to aid sleep and many other fascinating stories and light anecdotes for over 300 fruit trees and plants that grow and prosper in our gardens.