EVERYTHING
UNDER THE SUN
The glorious Mediterranean sun, warming your body and sparkling in front of your eyes. Light softly illuminating your child's face as they run, shouting with happiness, into the glittering sea.
The dazzling red of a sunset, lighting up your partner's eyes. The pale blush of the sunrise filtering through your window.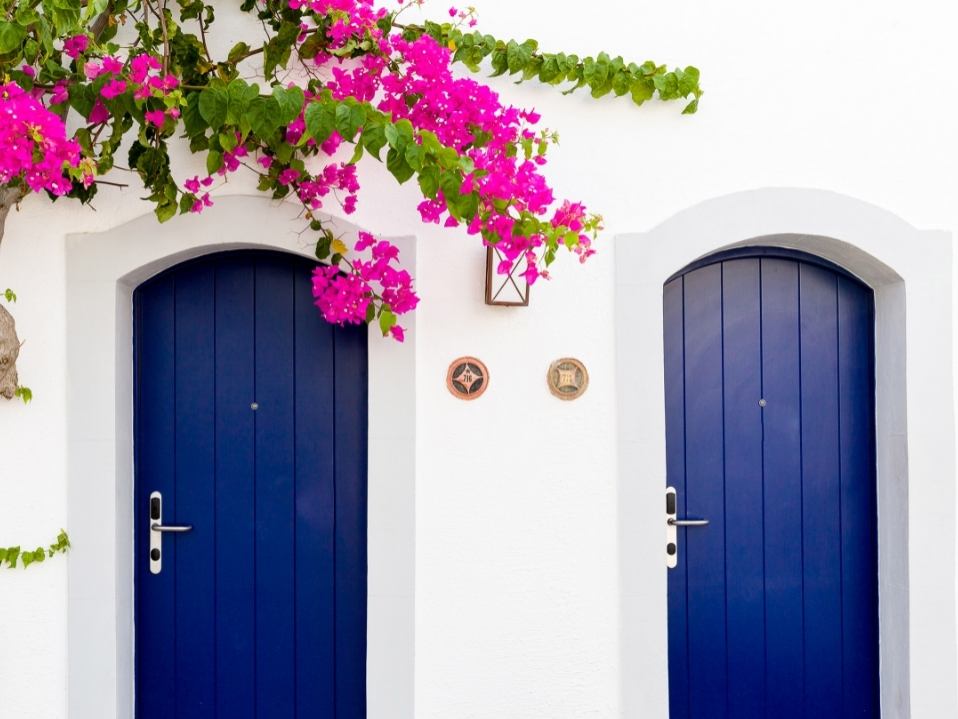 An Exceptional variety of 680 Rooms and Suites, and 1 Pool Villa
1 Blue-flag awarded sandy beach
16 Swimming Pools
4000 sq.m. Waterpark
7 Restaurants
5 Snack Points
10 Bars
Outdoor Sports
Organic Farm & Vineyard
Hammam Spa
Baby Room, Asterias Children's Club, Teenagers' Club
A wealth of entertainment and sports activities and events for all ages
One of the largest open-air cinemas in Europe
Convention Centre "Mikis Theodorakis"
Creta Maris is more than an award winning, five-star resort. It is a destination in itself.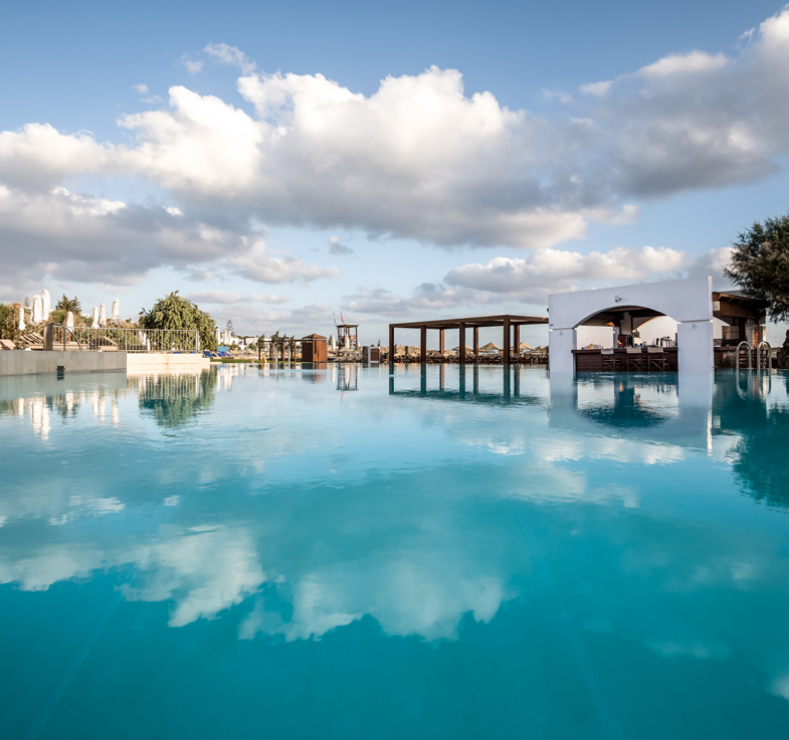 Bold Vision, Profound Legacy
When Nikos and Loula Metaxa dreamed up Creta Maris in 1975, it was a daring idea. There were almost no hotels on the Greek island of Crete, let alone a five-star resort. Nikos and Loula imagined a seaside village where travellers could experience the very best of this vast and varied island, from the comfort and privacy of a beautifully appointed resort.
Still a family business, Creta Maris has expanded and evolved over the years, while remaining true to its founders' vision: to offer heartfelt hospitality, consistently delivering the highest quality and variety of services, while respecting the local environment, community, and culture.
A genuine welcome, fine-tuned over decades. A glorious heritage, thousands of years in the making. Natural beauty, safeguarded for eternity. This is what Creta Maris stands for.
VIEW MORE
HERITAGE & TRADITION
With a distinguished heritage spanning five decades, history and culture are woven into the fabric of Creta Maris. Guests are immersed in the local lifestyle — from traditional Greek cuisine to enriching activities that engage with Cretan art, crafts, and nature.
SUSTAINABILITY
At Creta Maris, we consider ourselves nature's guests: it is our duty to protect invaluable natural resources by investing in regenerative initiatives. Being sustainable also means giving back to the community — employing local staff, sourcing local products, and supporting local artisans.
HEART & SOUL
Hospitality is a code of honor in Crete. Our family business is no different. Our staff is a close-knit community that shares our values and ideals. Everything we do comes from the heart — from an instinctive desire to share our deep love of our island. Guests are so warmly welcomed that they feel part of our extended family.
INTEGRITY & AUTHENTICITY
Designed to look and feel like a Cretan village, our resort is honest, relaxed, and unpretentious. We hold ourselves to the highest standards and take pride in surpassing expectations. All our relationships are based on trust and transparency. That's why so many staff stay with us for decades and so many guests return, again and again.
INCLUSIVITY & VIBRANCY
With a fantastic range of activities, facilities, and experiences, Creta Maris is inclusive in every sense of the word. A celebration of diversity, variety, and togetherness, where everyone feels at home. A safe enclave where guests can be as active, social, or laid-back as they like.