Our commitments
At Creta Maris Resort, we are well aware of our ethical role and responsibility toward the environment and our society through our governance and economy practices. For that, we strive to improve our performance and build on our sustainability progress with science-based targets and the commitment to incorporate a "think-local-act-global" mindset in our sustainable governance by 2030. We created our commitment statements as regards to the environment, society, and governance with the aim of offering you the chance to discover and acknowledge the fundamentals 'behind the scenes' of your stay at Creta Maris Resort.
Positive change to the environment
To preserve and protect the environment, we implement an Action Plan which includes many different initiatives to reduce our potentially negative impact on the environment. Through collaboration with our staff, guests, suppliers, and corporate partners, we actively work towards continuous improvement and innovation in our hotel's operational practices at all levels. We are committed to preserving and protecting natural resources, with specific actions.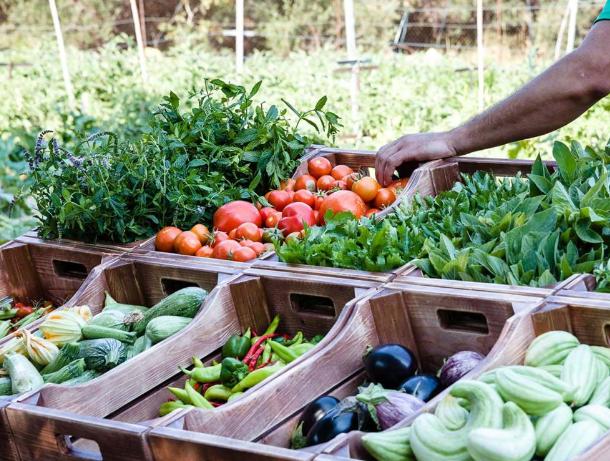 Sustainable Hotel Farming

Zero Waste to Landfill

Circular Thinking
Zero miles food
At Creta Maris Resort, we have implemented a 360º framework which aims in bringing nature into balance by creating a sustainable ecosystem in the areas where the hotel operates.The framework addresses issues related to energy use reduction, own food production, sustainable man-made landscape management, and training and communication through the optimal management of natural resources — water, energy, food raw materials —, the promotion of soil health as well as the management of organic waste through four different application fields: vegetable gardens, herbs, edible nuts and grasses.
Positive Change to Society
At Creta Maris Resort, our aim is to educate and inspire our community, guests and team members about environmental issues through a series of Environmental Education Programs to use local products and ingredients to protect biodiversity and minimize waste. We stand by the local communities wherever we operate by supporting those who need us most. Thus, we take on initiatives and support actions that promote social solidarity, culture, sports and volunteering.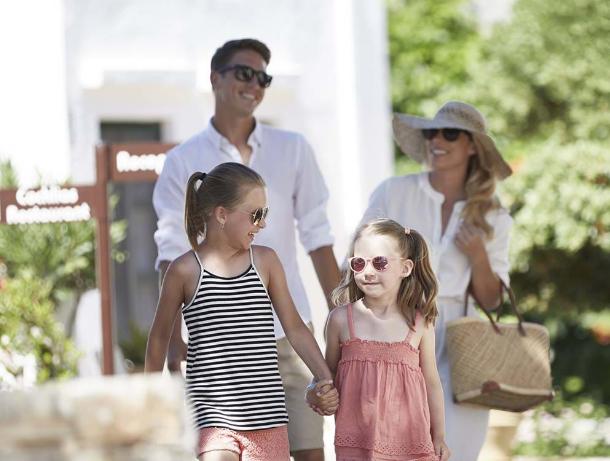 Positive Change to our people

Positive Change to our Guests

Giving Back to our Community
Growing in a fair and safe environment
Our people are the key players in providing the best authentic Cretan hospitality services. Recognizing the valuable contribution of our people to the smooth and sustainable operation of our resort, our goal is to create the conditions that ensure a healthy and stable working environment, where each employee can grow and advance. Diversity, equality, and inclusion empower every one of our core initiatives. Through our resort's policies, we actively promote equal opportunities while combating discrimination, violence, and harassment in the workplace.
Positive Change to Hospitality
Our stand-out programs will give you a quick glimpse into the basic actions, systems, and tools we apply in order to limit our impact on the environment, give back to our local community and safeguard the beauty of our small, uncontaminated corner of Crete. You, our valued guest, will also have a significant role to play in this collective action for a more sustainable future, so we invite you to view our three active initiatives—Sustainable Supplies, Hotel Farming, and Organic Farm—and become a member of our efforts to drive a positive change to the Hospitality Sector.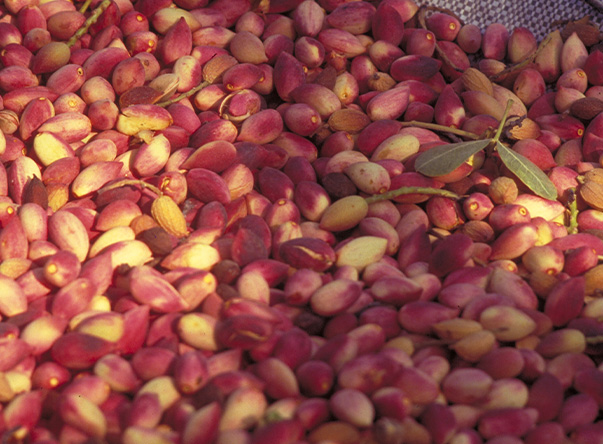 Sustainable Supplies

Health & Safety
Supporting the local market
Through our 'Sustainable Supplies' initiative, we took on the responsibility of educating 11 important suppliers of our region in the importance of sustainability and give them the practical tools to meet international ESG criteria for their green transition and improve their eco-credentials.
Action For A

Sustainable
Future
Thinking about the condition of our planet today and the environmental needs of our time, would we be complacent with our inheritance to the next generation? At Creta Maris, we believe that progress and prosperity lie in providing a more reliable future through Sustainable Development. This is the time for a people-centered action to change. This is the time that we all come together to build a world we would be proud to bequeath to future generations.
We promote a business spirit that contributes to society
Since we first opened our doors in 1975, we have been standing together with society to co-create, use and enhance new values with our local communities and all of you: our valued guests. Embracing a more sustainable future in the Hospitality Industry is our goal and responsibility.
We commit to meeting the highest sustainability standards
At Creta Maris, sustainability has always been the horizontal constant penetrating our entire corporate governance. Sustainable, environmentally friendly, and socially responsible policies and practices have been the core philosophy of our strategic management. Our strategy includes Food & Beverage, Supply Chain, Building & Reconstruction, and Chemical Substance Management. Our long-term environmental vision is embodied in all our hotel development stages, from planning and construction through operation. Staying ahead of the curve by following global trends, we aim to deliver a memorable holiday to all of you while taking into account sustainability and ecological footprint criteria
We have come a long way to create a green, responsible business model
Creta Maris is a sustainability pioneer in Greece. We strive to create a solid, responsible business model in line with the ESG criteria and the UN's 2030 17 SDGs. A case in point is that in 1999, we launched our first report regarding the environmental and social identity of our hotels. We believe that the values of sustainable development outweigh the costs. Our goal is to convey this message to millennials, Gen-Zs, Gen-Xs, and new generations of executives, employees, and associates. At Creta Maris, entrepreneurship and ethics go hand in hand, characterizing our presence in the market for more than four decades. They are a top factor for the competitiveness and development of our organization on stable and indestructible relationships of trust
We earn the confidence of our neighbours by building on each other's strengths
At Creta Maris, we believe that highlighting the best Crete has to offer will create authentic holiday experiences that will bring you closer to the soul of the Cretan way of life and imbue your days here with a uniqueness you will always cherish. Our local communities are at the heart of this effort. Seeking to build a robust engagement, we collaborate with local suppliers and choose local products for our hotels. In 2021, we collaborated with 41 local food producers, supporting the economies of Santorini and Greece. The following figures speak for themselves:
62,8% of the hotel's suppliers are strategically located in Crete and Greece
22 major categories of products are sourced at a local and Greek level at an average of 89,6%
100% of all Greek desserts, eggs, juice, ice cream, juices, yogurt come from the local supply chain.
We envision a brighter future for all
The European Union's call for Climate neutralization requires changes in the corporate governance of the industries, including the hospitality industry. Sustainability is "the new normality" for the tourism sector, as stated by the Global Organization of Tourism. At Creta Maris, we take our role in shaping a better world for people everywhere very seriously. We make sure that our business practices adhere to the following crucial components for the Green Transition of our hospitality services:
In-depth Understanding of Our Supply Chain: We design, price, approve, and implement our supply chain understanding.
Measuring Our Impact: We redesign luxury per sustainability ethically and responsibly.
Determining Our Social Footprint:We seek new improvement opportunities and measure achievements, which can benefit reporting and communication, and supplier selection.
Inspiring Transformation Through Our Guest Experience: We are constantly reshaping our hotel brand identity to encourage you to invest in the present for the future through a mindset transformation that will benefit everyone.
At Creta Maris, now more than ever, we touch the global momentum and focus on how we should start thinking about regenerative hospitality services.
Certifications