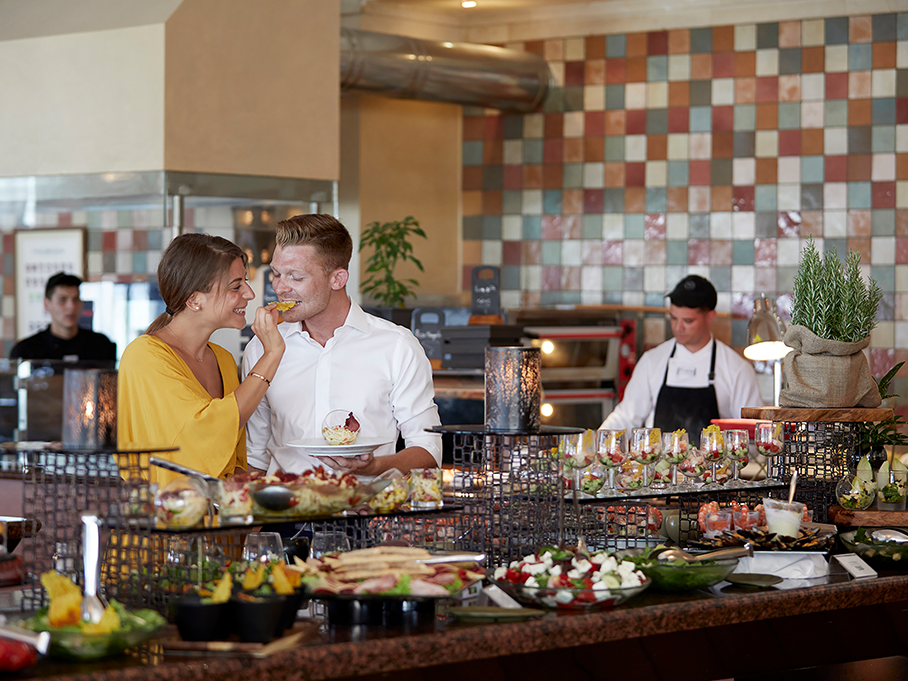 Enjoy a variety of heartfelt breakfast choices, diverse lunch buffets featuring different kinds of salads, pasta, pizza, grilled and vegetarian dishes, and Mediterranean dishes for dinner in a warm atmosphere. Ideal for family gatherings.
Cuisine
Mediterranean ∣ Buffet
Location
Terra Building
Dinner Dress code
Smart evening wear (no beachwear, sportswear, or flip flops)
Operating
Breakfast: 07:30 – 10:30
Lunch: 12:30 – 14:30
Dinner: 18:30 – 21:30 (Reservation required)
Reservations:
Reservations are required for dinner*
*Dinner reservations can be made only one day in advance or on the same day through the Creta Maris app or at the restaurant hostess' desk. Room number is required for booking.
Estia restaurant is part of the resort inclusive service and operations.