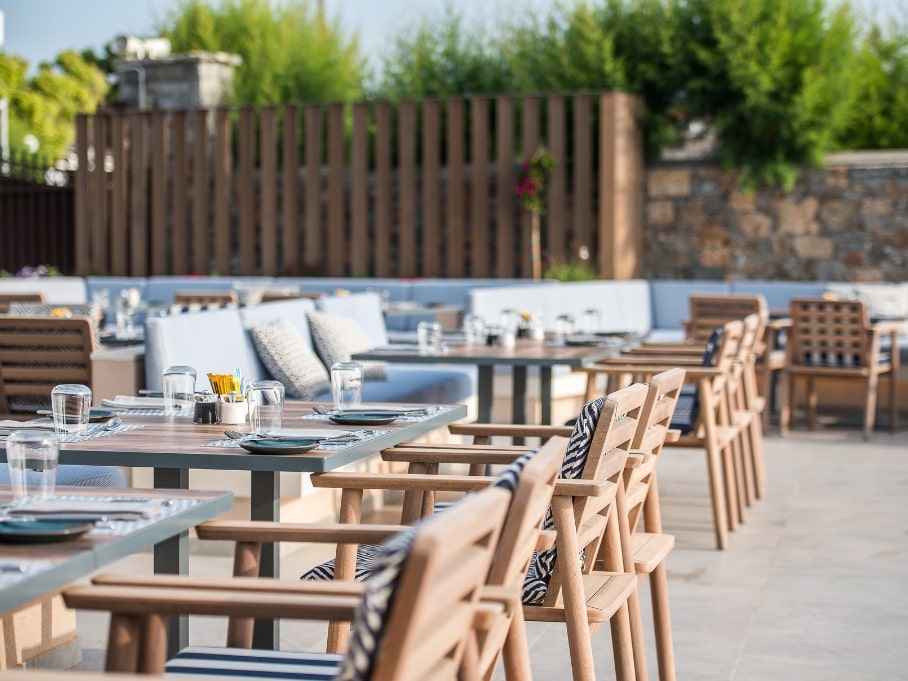 Located at the most serene corner of the resort, this bright and modern space is highlighted with fishing references, candle-lit tables in the evening, and soft lighting. The fresh, local ingredients will make you feel connected to nature and the Aegean Sea and get in touch with the local culinary heritage in its purest form. Ask for the extensive wine list featuring local and international labels or elevate your dinner with one of the delicious showpiece desserts.
Cuisine
Aegean seafood grill ∣ A' la carte
Location
Maris Area, Bungalows
Dinner Dress code
Smart evening wear (no beachwear, sportswear, or flip flops)
Adults & children 12+
Breakfast: 8:00 – 11:00 (Reservation required)
Dinner: 18:30 – 22:00 (Operating 6 days per week ǀ Reservation required)
Reservations
Reservations are required for breakfast & dinner*
*Breakfast and dinner reservations can be made only one day in advance or on the same day through the Creta Maris app or at the restaurant hostess' desk. Room number is required for booking.
Alatsi restaurant is part of the resort inclusive service and operations.