Watersports
Hit the beach for adrenaline-charged water sports. Let your adventurous self-reign over a fleet of exhilarating beach toys, including jet skis, pedalos, kayaks, canoes, SUPs, and flyboards. Choose between scuba diving and snorkeling lessons and explore the underwater worlds.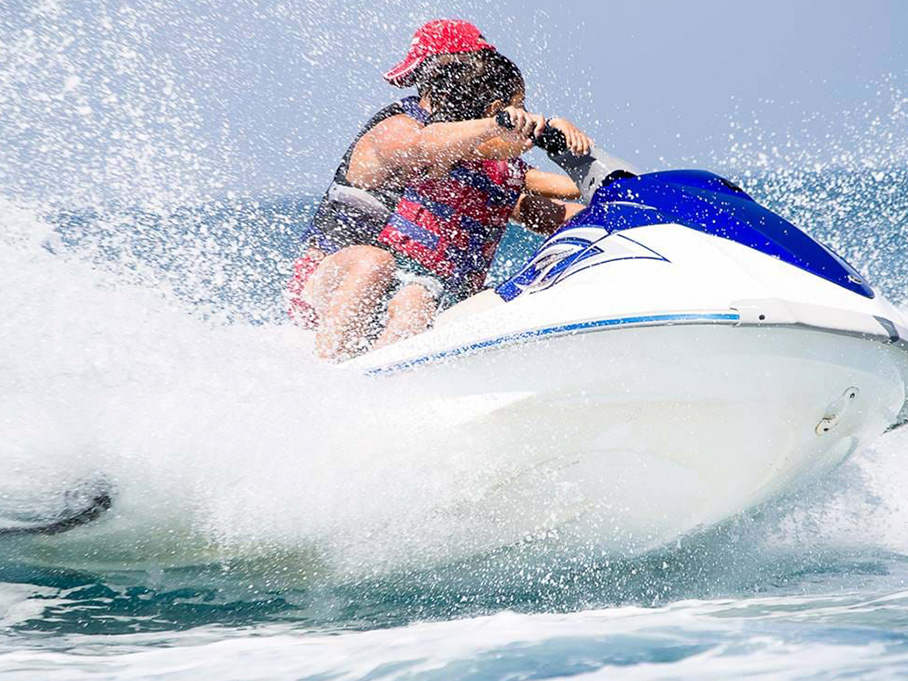 Find your next adventure
Fully licensed and experienced multilingual staff awaits in our Water Sports Center, located at our private beach next to the lifeguard's tower, to guide you through safe, exciting activities and lessons for all levels in a wide range of water sports.
Jet skis
Pedalos (paddle boat)
Canoe-Kayaks
SUPs (Stand Up Paddle)
Fly Boards
Boat Trips (minimum 3 persons)
Dive into an underwater world of wonders
Slip beneath the surface of the Cretan Sea with its famous crystal clear waters to discover the peaceful, silent underwater realm of sea creatures. Sign up for scuba diving or snorkeling courses with our dive team, located just 2 km away from Creta Maris that will make your diving experience on Crete easy, safe & enjoyable!
*Non-divers feel free to join the boat trip (if a place is available)
*Only adults and children above 8 years of age can take part in snorkeling courses
Creta Maris Watersports Center is officially certified by TUV Austria!
Our Watersports Center is proud to have received two certifications:
*Following TUV AUSTRIA procedures, Creta Maris Watersports Center applies the requirements for the quality of the services provided and has been certified with "Watersports Certified Quality."
*Creta Maris Watersports Center also received the certification "Watersports Hygiene Cover" by TUV AUSTRIA, for adhering to hygienic rules during the provided services.