Spa
Escape, revive, and invigorate at our sensual Hammam Spa sanctuary with a hammam, sauna, and hydrotherapy, as well as rejuvenating and restorative body and beauty treatments. De-stress and re-energize with rejuvenating and restorative body and beauty treatments to be enjoyed alone, as a couple, or for the whole family.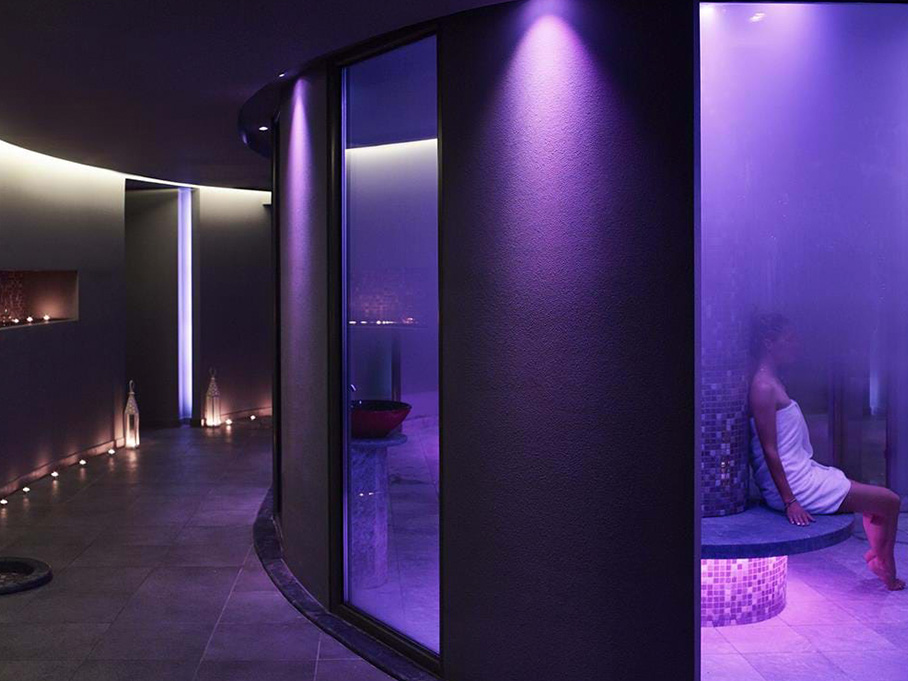 Let your senses take the reins
Step into a haven of tranquility and relaxation with plush interiors, purple and grey marble, state-of-the-art furniture, an aura of eastern mysticism, and devoted services. Discover a series of treatments from bronzing preparations to ancient Greek massages and let the desire for spirituality and therapeutic energy surround you.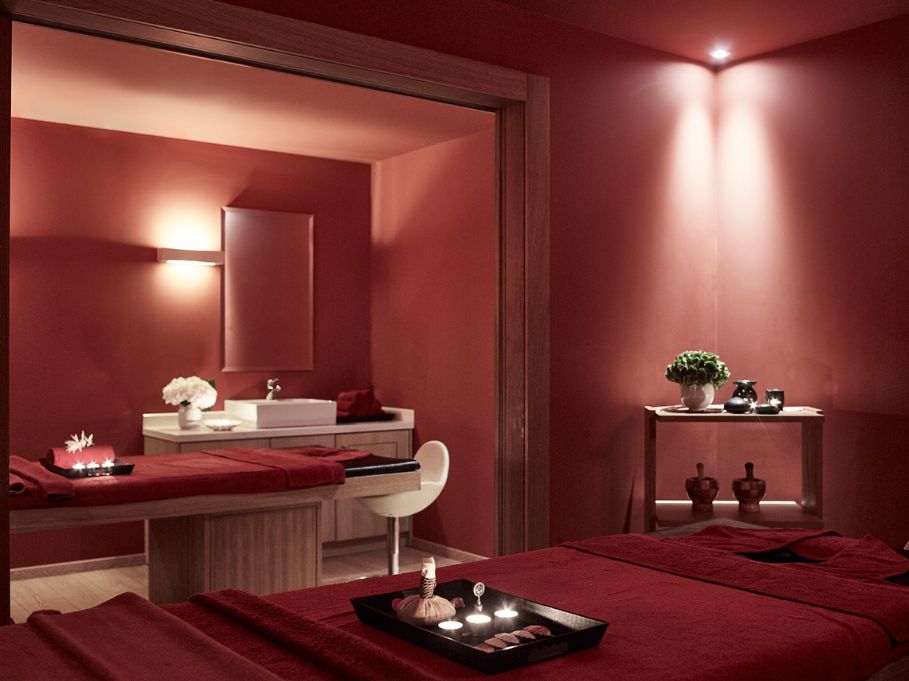 The Hammam

The Cabins

The Hair&Nails Salon
Spoil yourself with a hammam bath dating back to ancient purification rituals performed by the Middle Eastern and North African cultures. Discover a whole new level of cleanliness and reinvigoration with a deep exfoliation that will revitalize your body, spirit, and soul—feel the pores of your skin open up, toxins released, and impurities restored.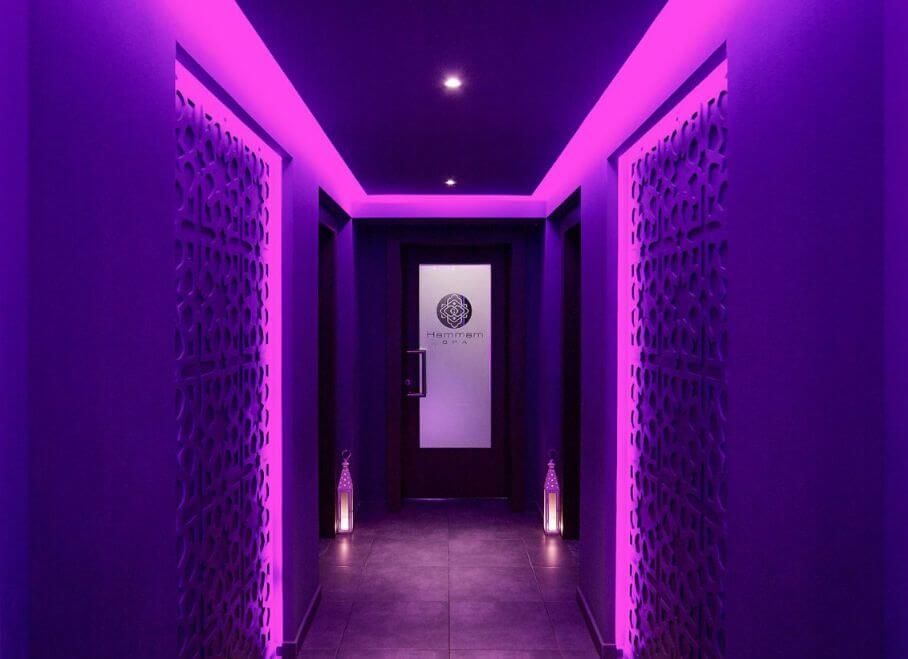 Lay back and enjoy premium treatments
Wander the paths of beauty in a serene atmosphere with dim lights, refreshing aromas, and multiple wet facilities. Well-trained experts guide you through divine traditional treatments that will nourish and rehydrate your skin, de-stress your muscles and rejuvenate your body, mind, and soul.
Feel good with Greek Spa Products
Go beyond beauty and focus on health, stress reduction, recuperation, and well-being with our pure and natural products. Discover 'The Aegeo Spa Cosmetics,' a luxury line designed to create beautiful memories from your spa experience. Make sure to purchase your own Aegeo Spa Cosmetics kit and take the spa experience back home.
Discover our Special Spa Offers
Benefit from our exclusive offers and make your visit to the finest spa in Crete even more memorable. Claim a 15% discount on all purchasable services provided by the Hammam Spa.