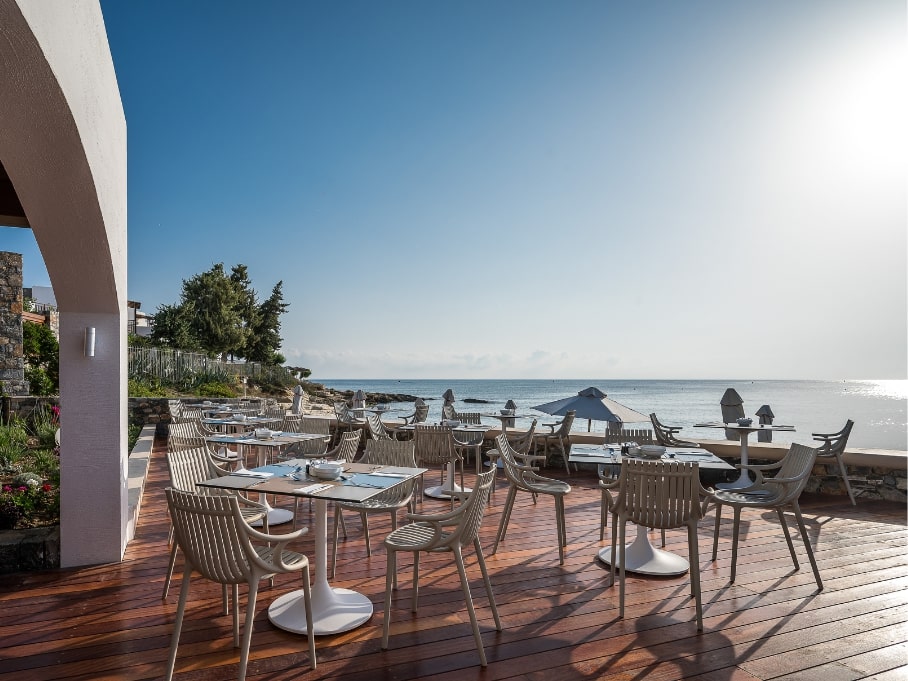 Residing close to the beach, the renovated ARISMARI restaurant is where cuisine is much more than nourishment—it's about culture, comfort, family, and life itself. Unwind in the romantic and serene atmosphere of the open veranda as the sunset colors blossom upon the clouds and let the chef-crafted and authentic flavors, culinary textures and aromas come to life on your plate, as you dive into the island life.
Cuisine
Greek & Mediterranean ∣ Buffet & A' la carte
Location
Maris Main Pool
Dinner Dress code
Smart evening wear (no beachwear, sportswear, or flip flops)
Operating
Breakfast: 08:00 – 11:00 Buffet
Lunch: 12:30 – 14:30 Buffet
Dinner: 18:30 – 21:30 A' la carte (Operating 6 days per week ǀ Reservation required)
Reservations
Reservations are required for dinner*
*Dinner reservations can be made only one day in advance or on the same day through the Creta Maris app or at the restaurant hostess' desk. Room number is required for booking.
Arismari restaurant is part of the resort inclusive service and operations.